In Afghanistan, Kabuli Palau is a popular celebration meal. The oven finishes the highly seasoned rice dish, giving the cook 45 minutes to prepare for their visitors' arrival (simply prepare garnish ahead of time). Garaham masala's strong flavor is offset with sweet bursts of carrot and golden raisins.
Ingredients:

1 lb basmati rice, rinsed
1/4 cup ghee or butter
1 large onion, sliced thin
1/2 chicken, bone in or 3 chicken breasts
2 Tbsp tomato paste
1 Tbsp salt
1 clove garlic, crushed
6 cups water
1 Tbsp garaham masala
1/4 tsp saffro
Garnish:
2 carrots, cut into matchsticks or shredded
1/2 cup golden raisins
1/2 cup slivered almonds
pinch saffron
1/2 cup hot water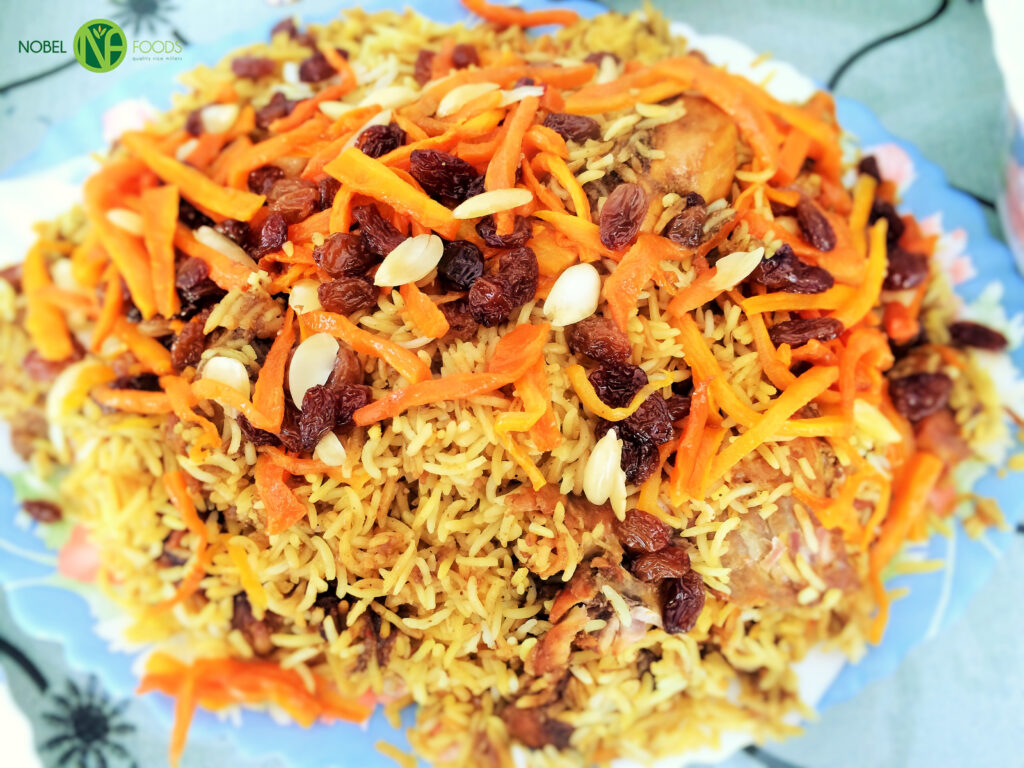 Indian Style Basmati Rice
This is a delicious rice dish with entire spices and fried onions in an Indian manner. It's crucial to soak the basmati rice before cooking it. Serve with your favourite curry or dal from India (lentils). Make
Ingredients:
1 1/2 cups basmati rice
2 tablespoons vegetable oil
1 (2 inch) piece cinnamon stick
2 pods green cardamom
2 whole cloves
1 tablespoon cumin seed
1 teaspoon salt, or to taste
2 1/2 cups water
1 small onion, thinly sliced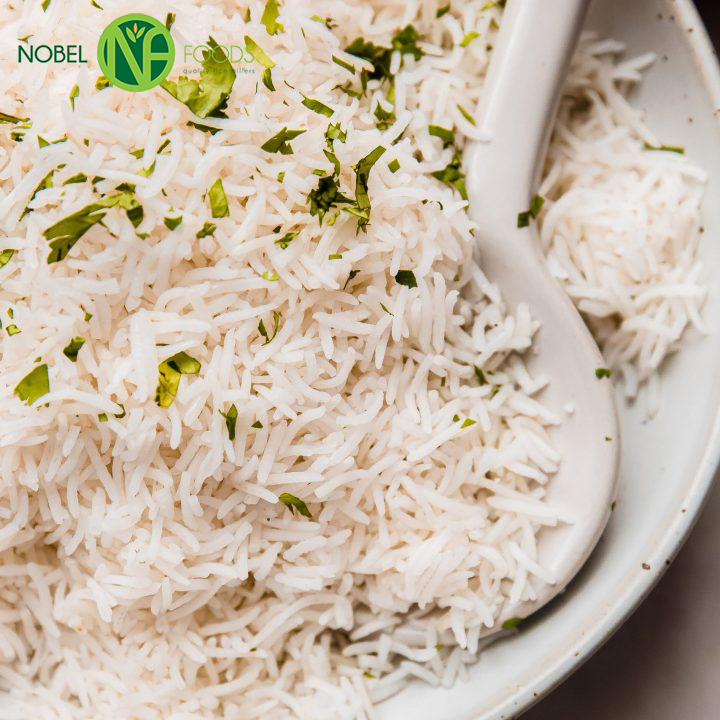 This is a great meal that we eat here often in the winter time. With some dark bread and maybe a salad it is a really hearty meal, though we have been known to eat just this for dinner.
Ingredients:
1 cup uncooked rice
3 cups water
Direction:
1- Rinse 1 cup uncooked rice thoroughly in Fresh water. Soakthe rice in warm water for 30 minutes.
2- Drain rice and add it to a 3 cups boiling water in a pan coverwith tight fitting, boil rice for 18-20 minutes and stir once ortwice.
3- Add 1 teaspoon oil (optional).
4-Reduce heat to low and let steam for about 2 minutes. Fluffrice with fork before serving.